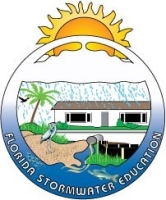 If you have or will have construction and development projects in Florida, you and your crew must achieve certification in Florida's FSESCI program. The National Stormwater Center has certified instructors and sponsors classes in Florida for over 20 years, this certification does not expire. This Pensacola Florida course is a 2 day training program to obtain state qualification from the Florida Department of Environmental Protection's Stormwater Erosion & Sedimentation Control Inspector Qualification Certificate Program (FSESCI). PLEASE NOTE, there will be a FEE of $250 charged for this class for all attendees, including private and government employees of other cities, counties, state and federal. Digital course manuals will be provided for each attendee. Have available clipboard, pens, highlighters, and sticky notes. You may download in advance and/or print both Tier I and Tier II manuals from the DEP website by using the link:
https://floridadep.gov/dear/florida-stormwater-erosion
Day 1: Doors open at 8 am and class starts promptly at 8:30 am to 4:30 pm CDT
Day 2: Class will begin at 8:30 am, and end at 2:00pm CDT, a closed-book online exam is given requiring a passing score of 70 or above.
EARN THE FOLLOWING CREDITS FOR ATTENDING THIS CLASS CEUs/CECs/PDHs given:
FL Licensed General Contractors earn 8 CEU hours.
FL Licensed Professional Engineers earn 8 PDH's.
FL Association of Code Enforcement (FACE) Officers earn 12 CEU's.
FL Licensed Drinking Water and WWTP Operators earn 8 hours.
FL Certified Floodplain Managers (CFM)-ASFPM will grant 10 CEC's.
Graduates of this training will be given a 50% discount to attend our Certified Stormwater Inspector Construction training:
Cancellations: Class fees are refunded if received 14 days prior to start date, registration fees are non-refundable. Substitutions are allowed with notification to our business office. Cancellation or reschedule requests made less than 14 days of the class start date may not receive a refund nor a transfer. You agree to these terms when registering for the training.